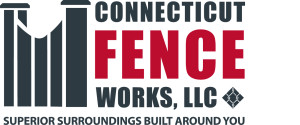 Connecticut Fence Works, LLC is a premier fencing company. Thanks for visiting our site. Please look around, we are confident and proud in the services we provide and look forward to hearing from you.
Connecticut Fence Works (CFW)
We are a reliable and trusted full-service fencing contractor and complete all jobs with service and workmanship that is unmatchable.
Since its inception, CFW has stood for more than just Connecticut Fence Works – we are built on core values. To us, CFW means:
C = CUSTOMER EXPERIENCE
F = FIVE-STAR SERVICE
W = WORKMANSHIP
CFW is engrained in our company philosophy, and our customers are at the center of everyday operations. We pride ourselves on ensuring our customers' expectations are not only met but surpassed and always deliver superior craftsmanship and quality.
With expertise in design and installation of fencing and enclosures, we offer options for privacy, security, decorative, pool and pet enclosures, and many more.
We sell and install only the industry's highest quality products and back all of our installations with a two-year warranty on labor and workmanship. We are also proud to partner with the area's leading material distributors to offer our customers lifetime manufacturer's warranties on vinyl and aluminum material.
We are a fully-insured and licensed contractor, serving Connecticut and Southern Massachusetts.
Call us today to discuss your specific residential and commercial needs at (860) 999-4113. Our estimates are always free and you will receive an on-the-spot quote.
Kurt Bednarczyk
Owner and Operator
From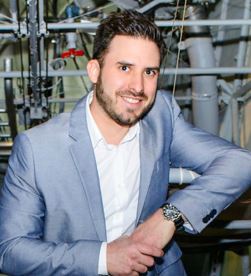 an early age, Kurt was fascinated with construction. He and his mother would make daily trips to nearby construction sites, just so he could sit and watch the progress. Even as a young boy, Kurt grew more excited each day as the project neared completion, so it was no surprise when he began his career in the construction industry.
Kurt worked on commercial building projects, while concurrently obtaining his bachelor's degree in Construction Management from Central Connecticut State University. Following graduation, Kurt moved into earthwork and utility construction, and functioned in the role of project manager for on-site daily supervision of commercial projects for many years.
Having developed an expertise in the private and public sectors, and building on his prior work experience as a fence laborer, Kurt was driven to form a company of his own – to serve the local communities and work with customers directly. That's when Connecticut Fence Works, LLC was formed.
With his multi-faceted construction background, Kurt is an experienced fencing contractor and has developed a proven track record for residential and commercial projects.
Our Core Values
Customer Experience
Five-Star Service
Workmanship